Gajra Paradise, Ghatkopar, Mumbai
ONSHORE
Mechanical fabrication & erection of piping & structural, steel fabrication and erection of fabricated tanks like cone roof, dome roof & cryogenic tanks.
OFFSHORE
Rig upgradation & repairs, FPSO & FSO Conversions, Jackup & Accommodation Barges, Accommodation Modules, Loadouts & Float off, Float overs.
OIL & GAS
Feed Verification, API Storage Tanks, Refinery + Petrochemical Engineering, Oil & Gas Piping, 3D Modeling Services, Pressure Vessels, Storage Silos.
About us
Equipment Design Engineers
Group of design engineers and draughtsman started this consulting engineering organization with full fledge office in the year 1987.
This design group is headed by Mr. Balvant P. Mahadik. He has 45 years experience in designing, installation and commissioning of Chemical plants and equipment. 
EDE undertakes detailed engineering work related to Petrochemical plants, Material handling system, Chemical and
Pharmaceutical plants, Captive power plants etc.
EDE also works as consultant to various manufacturers, consultants, fabrication companies in designing, inspection and
provides draughting services. EDE also undertakes Piping and Mechanical detailed engineering services.
We also undertake complete project engineering work such as plot plans, equipment layouts, foundation layouts, equipment designing, piping detailing, etc., related to chemical/ petrochemical plants.
Services
We're ready to share our advice and experience.
We have carried out detailed designing / engineering work for various projects. Equipment Design Engineers (EDE) undertakes following types of Project Assignments.
Our Vision
Our Mission
Core Values
To be the most respected and responsible integrated product & service provider in oil and gas industry by delivering sustainable, innovative, high quality, safe, competitive, and on-time solution to our clients
Equipment Design Engineers is devoted to make positive influence among our clients where we operate by using our unlimited passion and competence with innovation being an integral part of our mission.
We believe in treating our customers with utmost respect and faith. And to grow along with a touch of creativity, invention and innovation, integrating honesty, integrity and business ethics into all aspects of our business functioning.
Our Management
We draw on our global network to assemble a team of experts.
We always work with a great team.
Our Achievements
Hear out what we have done for our clients
It's always a joy to hear that the work we have done has positively impacted our clients and that they are happy to share their great experience.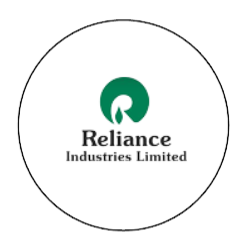 We have successfully completed Reliance Industries Limited (IDC Center), Ghansoli, Navi Mumbai, India (2 MW x 4 = 8 MW) with interrupted "DRUP" system in year 2007-08
Reliance Industries Limited
Navi Mumbai
We have successfully completed National Peroxide Private Limited (Kalyan), Thane, India for Hydrogen Filling Station, Natural Gas Receiving Station & New UPS Building Detailed Engineering services for Mechanical, Piping & Electrical. (Phase 3)
National Peroxide Private Limited
Kalyan
We have successfully completed Godrej Industries Limited, Shifting Vikroli Plant to Ambernath, Thane, India Fatty Acid Distillation Plant, Storage Plant, in year 2009-10
Godrej Industries Limited
Ambernath, Thane
We have successfully completed Deepak Nitrite Limited, Sahyadri Dyestuff & chemicals Division, revamping of their existing plant of Pune, India
Deepak Nitrite Limited
Pune
Contact us
Get in touch for any kind of help and informations
Address:
Gajra Paradise, Ghatkopar, Mumbai - 400075
Email
info@ededesigners.com
Global Presence
India | UAE | Saudi Arabia